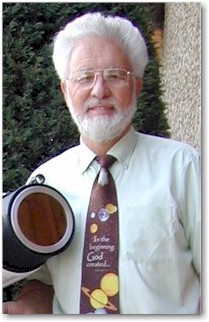 Heavens Declare, Inc. was formed for the purpose of providing lectures, presentations and instructional materials to the general public and the educational community, with a Biblical Christian perspective on science and more specifically on astronomy.

The founder, James Burr, has presented lectures on Astronomy from a Biblical Perspective to thousands in churches, youth groups, elementary and high schools, colleges, universities, retirement centers and home-school associations in the U.S. and Russia since the early 1980s. He has also appeared on many international satellite feeds from Three Angels Broadcasting Network (3ABN), Hope Channel and Loma Linda Broadcasting Network (LLBN).

Jim is recognized throughout the world for his achievements in telescope design and manufacturing and his design patents for astronomy accessories.

If you would like to have Mr. Burr give a presentation to your group, please Contact Us. Lecture dates may be limited.


View Shopping Cart




Copyright © 2001-2017
Heavens Declare, Inc.

Hubble Ultra Deep Field Photo Credit:
NASA / ESA / S. Beckwith (STScI) and the HUDF Team.

Astronomy
Picture of the Day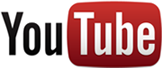 > Latest 3ABN Today program featuring Jim Burr
> Jim Burr's YouTube Channel





Special Report on Jim's 2007 Trip to RUSSIA


The calendar was last updated Tuesday, May 22, 2018.
Select here for CURRENT SCHEDULE
Select here for EVENTS HISTORY
Dates and times are subject to change.
---
Events may be coded as follows:
FREE and OPEN TO THE PUBLIC are marked with (PUB).
FEE-BASED or SUGGESTED DONATION events are marked with ($)
CALENDAR ENTRIES ONLY (Non-speaking Engagement) are marked with (CAL)
---

April 14, 2015 (CAL)
Saturday
"Sharing Christ in the Marketplace"
ASI Ministries
ASI Mid-America 2018 Convention (April 12 through 15)
Ramada Plaza Northglenn
Northglenn (Denver Metro Area), Colorado

April 21, 2018 (PUB)
11:00 am and 5:00 pm Saturday
First Seventh-day Adventist Church of Teaneck
Teaneck, New Jersey

< CURRENT >

April 22, 2018 (CAL)
Sunday
Northeast Astronomy Forum (NEAF) (April 21 and 22)
SUNY Rockland Community College
Suffern, New York

May 26, 2018 (PUB)
11:00 am Saturday
Carbon Valley Seventh-day Adventist Company
Dacono, Colorado

June 2, 2018 (PUB)
11:00 am Saturday
Cañon City Seventh-day Adventist Church
Cañon City, Colorado

2018
---
2019

October 19, 2019 (PUB)
Saturday Afternoon seminar on Stars
2019 Low Country Carolina Camp Meeting
Carolina Conference of Seventh-day Adventists
Summerville Community SDA Church (facebook)
Summerville, South Carolina


---
Jim is available for lecturing on cruise ships for 3 to 7 days and up to 14 lectures per trip.
---

Radio 74 Radio Broadcasts .
Radio 74 Internationale (North America)
Ridgecrest California

Radio 74 is an independent, non-profit broadcasting organization
committed to finishing the gospel commission to all the world in this generation

Jim has recorded 31 programs for broadcast on Radio 74 stations. These program will also air on Family First Radio. They are titled "Heavens Declare is On the Air."

3ABN Satellite Broadcasts .
Three Angels Broadcasting Network (3ABN)
West Frankfort, Illinois
3ABN can be viewed via Broadcast Stations (limited areas), Cable (limited areas), Satellite or the Internet.

Programs which feature Jim Burr are broadcast intermittently on 3ABN. Check the on-line published schedule for future broadcasts. Currently (2016) Jim has a series that is running throughout the week. Watch here for updated information which will be published as soon as it becomes available.

HOPE Channel Satellite Broadcasts .
Hope Channel
Roseville, California
Hope Channel can be viewed via DIRECTV, the Internet and other networks worldwide.

Jim Burr was featured in a phone interview during the one-hour World of Hope program. The program was aired on Friday, October 23, 2009, at 6:00 pm Mountain Time and Saturday, October 24, 2009, at 4:00 am and 4:00 pm Mountain Time. Repeat airing times are unknown.

LLBN Satellite Broadcasts .
Loma Linda Broadcasting Network (LLBN)
Partnering with Loma Linda University and Medical Center
Loma Linda, California
LLBN can be viewed via FTA* channels on the Galaxy-19 and Thiacom-5 satellites or via the Internet.
* "Free to Air" (free with FTA receiver)
To purchase any of these programs, contact LLBN.

The Hubble, the Bible and the Big Bang
This series includes about 30+ pre-recorded half-hour programs. Each week a new program is repeated at various times throughout the week. See the online schedule for days and times. The schedule effective January 8, 2012 showed the following air times:

Monday at 1:30 pm MT (Mountain Time)
Wednesday at 2:30 pm MT
Friday at 6:30 am MT

Christian Connections
A two-hour program broadcast live on Tuesday, September 21, 2010. Any repeat broadcasts are unknown at this time.